Plan to Join us




on March 1 – 4, 2018

Booth space is available – We are currently accepting applications.
---
A Retail Show and Sale
Horse World Expo is a Super Market of Equestrian Related Products and Services for the Maryland, Virginia, Pennsylvania, New Jersey, Delaware and District of Columbia buyer. Patrons spend hours and visit every booth You can do more business in four days at Horse World Expo than in months of waiting for customers to come to your place of business. You can marshal your sales efforts at one time, in one place and maximize your sales impact by brining your newest products/services and your best sales staff to represent you at the show. The floor plan has been thoughtfully prepared with optimal access to all vendor booths by buyers. Vendor space will be limited by category, and no booths will be sold within a particular category after the pre-determined limit has been met. We believe this allows each vendor maximum sales and exposure. The net results will be more sales actions.


2018 Booth Rates
Single 10 x 10
$ 675
Corner Booths – additional
$ 75
Each Add'l 10 x 10 (2nd – 4th booth)
$ 625
Each Add'l 10 x 10 (5th – 8th booth)
$ 550
Each Add'l 10 x 10 (9th – 12th booth)
$ 500
Each Add'l 10 x 10 (13th booth and up)
$ 450
10 x 20 End Cap
$ 1500
Stallion Avenue booth and stall
$ 675
Stallion Avenue additional stall only
$ 550
Breed Row booth and stall
$ 375
Bulk Space up to 1900 square feet
$ 2.30/sq ft
Bulk Space over 1900 square feet
$ 2.05/sq ft
Your Time is Valuable
You don't have to be an exhibit professional to benefit from the show. In fact, you don't have to spend your time in exhibit administration at all. You can spend your time on the single most important show activity, selling your product or service.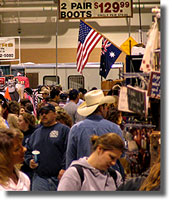 Show Advertising and Promotion
Each exhibitor can count on show promotion and publicity to bring buyers to the show! An intense advertising and promotion program will bring the show message to horse enthusiasts in five states and the District of Columbia.
Pennsylvania Farm Show Complex – the Show Facility
The Pennsylvania Farm Show Complex, home to the Pennsylvania Farm Show – the largest indoor agricultural event in North America, is located in Pennsylvania's capital city. The Harrisburg area is home to over 500,000 people. Directly off I-81, within close proximity to I-83, I-283 and the Pennsylvania Turnpike (I-76), there are over 8,500 hotel rooms within a 20 mile radius, ranging from budget/economy to four-diamond resorts. The largest venue in Pennsylvania, it is located within ten minutes of Harrisburg International Airport and within a two hour drive of Philadelphia, Baltimore, Washington and other major cities. Currently, there are 16 acres under one roof – 600,000 square feet of exhibit, conference and banquet space, two arenas, the largest seating 7,000 and the other seating 3,000, 60 acres of convenient parking as well as cafeteria and catering facilities.
Horse World Expo will be held in the expanded areas of the Farm Show Complex including a 175,000 sq ft Exhibition Hall, a 125′ x 280′ Large Arena, a 150' x 300' Equine Arena and 140 stall equine barn, all under one roof and adjoined by a connector link and lobby. Multiple bay loading dock and large doors offer hassle free move-in for exhibitors. The facility is also "exhibitor friendly" permitting exhibitors and their staff to load and unload their own vehicles.
Stallion Avenue
One of our most popular attractions, Stallion Avenue allows stallion owners to showcase their horse to a large number of prospective mare owners at one time. Each Stallion Avenue space includes a stall on the show floor and adjoining 10 x 10 display area. It also includes a stall in the outside barns in the evening and 2 bales of shavings in each stallion stall. Each stallion will be shown individually in the arena each day of the show during our "Stallion Avenue" demonstration. This demonstration includes 2-3 minutes per stallion. Don't miss out on this one of a kind opportunity to promote your stallion. Sorry, no product can be sold from a Stallion Avenue booth.
Breed Row
Breed groups will have an opportunity to showcase their breed on the show floor of Horse World Expo. Your Breed Row space includes a 10 x 10 display area, a stall adjoining your display, one stall in the barns and two bales of straw. You will also be invited to participate in the Parade of Breeds demonstration held at various times throughout the weekend. This is a wonderful opportunity to show the public what your breed is all about. Sorry, no product can be sold from a Breed Row booth. Only spaces designated on the floor plan as "Breed Row" can be used for this purpose and participants must be a not-for-profit organization.
Theatre Equus, A Musical Equine Revue Evening Performance
Debuting at the Pennsylvania Horse World Expo in 2003, Theatre Equus, A Musical Equine Revue, is an exciting combination of artistry, skill and entertainment. This performance will showcase the Equine in all it's beauty. A new show every year, it is unlike any ever performed in the Mid-Atlantic region, audiences are thrilled and enthralled by equine talent from across the globe. Events currently planned included free style reining, musical free style dressage, classical dressage, driving demonstrations, and much more. There are new surprises every year. Watch for more information on this one-of-a-kind event. Theatre Equus, A Musical Equine Revue performance will begin immediately following the close of Horse World Expo on Friday and Saturday evenings. Advanced tickets will be sold through this web site.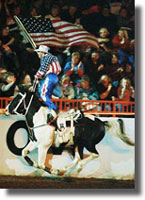 Promotions Company and Show Staff
Equestrian Promotions, Inc. was founded to promote the equestrian industry through retail trade shows. Our shows proudly offer something for every horse enthusiast and every detail has been thoroughly researched and planned to provide maximum response for our vendors and enjoyment for our spectators. We make it a top priority to listen to our vendors before, during and after the show.
Equestrian Promotions, Inc. is headed by a team of knowledgeable professionals with combined experience of over forty years of retail trade show productions and over fifty years in the equine industry.
2018 Show Schedule and Set Up
Installation:
Tue     Feb 27  Decorator Setup and Trailer move-in, times will be assigned (no vendor move-in)
Wed    Feb 28  8:00am to 8:00pm
Thu     Mar 1    8:00am to Noon
Vendors are not permitted into the building for set-up before Wednesday at 8am without written permission from show management.
Show Hours:
Thu     Mar 1    Noon to 8:00pm
Fri       Mar 2    10:00am to 8:00pm
Sat      Mar 3     9:00am to 8:00pm
Sun     Mar 4     9:00am to 5:00pm
Vendors will be allowed into the show for set up 1 hour prior to the doors opening to the public.
Dismantling and Exhibit Removal:
Sun      Mar 4    5:00pm to 11:00pm
Mon     Mar 5     8:00am to 11:00am
All vendors are required to remain set up until close of the show, Sunday 5pm, all displays must be removed no later than Monday 11:00am – no exceptions.
---
Booth space is available – We will begin accepting applications in late July
SPONSORSHIP OPPORTUNITIES ARE AVAILABLE (click for more information)