16th Annual
Horse World Expo
March 1 – 4, 2018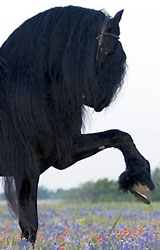 Horse World Expo will bring the nation's leading equestrian clinicians and entertainers to Harrisburg for four days of education, entertainment and shopping.
– Hundreds of vendors selling a variety of horse products & services for all ages
– Multi-breed & multi-discipline demonstrations & competitions, Parade of Breeds, Stallion Avenue
– Non-stop seminars, shopping and entertainment
– All activities are indoors, heated & under one roof
Family Fun and Entertainment!
Equi-tainment! A Musical Equine Variety Show
2018 Daily General Admission*

Adults – $12
Ages 6-12 – $6
Under 6 – Free

at the door CASH ONLY PLEASE

* all prices above include 10% admission tax
TICKETS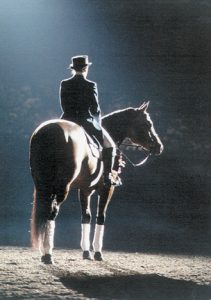 Daily Admission Tickets are available for purchase every day of Horse World Expo. For your convenience, tickets go on
sale one hour before the scheduled start time each day. You may purchase admission tickets in the lobby (cash only
please) of the Farm Show Complex or through our website. Avoid lines at the show and purchase your tickets in advance.
We keep our admission prices at a low daily fee – sorry we do not offer discounts for multiple day passes. Your daily general admission ticket includes all activities except Theatre Equus. There is no additional fee for seminars or demonstrations. All seating is first come, first served for Horse World Expo activities. The Farm Show Complex charges a daily $10 admission for parking. All activities are indoors, heated and under one roof. What a great way to shed those winter blues, plan to spend the weekend with us enjoying the wonder of the horse.
NO PETS PLEASE
Although we love pets too, for the safety of the horses, riders and your pet, we do not allow pets into the Horse World Expo buildings, please plan accordingly.

Held in conjunction with the PA Horse World Expo.
Separate ticket is required.
Are you ready to be thrilled?
Are you ready to have fun?
Are you ready to fall in love with the beauty of the horse
all over again?Then you are ready for Theatre Equus!
Professionally choreographed and scripted – Theatre Equus is truly an event to remember. Come celebrate the beauty and excitement of the Equine in a theatrical presentation. This all new show promises to be the best and most exciting show ever!!!!! For more information, please see Theatre Equus on this web site.
We would like to thank the sponsors of the
2018 Pennsylvania Horse World Expo

Show Sponsors:
Agribusiness Insurance by American National ˖ Virginia Horse Industry Board
Delicious Horse Treats
Contributing Sponsors:
Farmers Cooperative Association
Supporting Sponsors:
Silvergirl Sterling ˖ Stineman Ribbon Company
Midway University ˖ Nature's Bedding ˖ Wilson College
Equipment Sponsors:
Fleenor Gate Company
Official Show Program
East Coast Equestrian
Contact our sponsors for show prices on some of the equipment used during the show.