Speaker Details and Biographies – 2017
 Please check back in December for 2018 for an ALL NEW lineup of great speakers.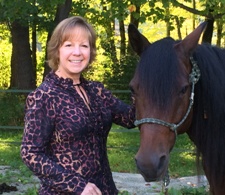 Joyce Belcher
Herbs For Life, Inc. / Pet Wellness Blends Booth 305, 306
– Saturday, 10:00 – 11:00AM, Seminar Hall A
Lyme Disease Explained
This lecture will define the path of Lyme Disease in your horse's body, the effects of the disease and how the effective use of herbs can help your horse begin to recover
– Sunday, 1:00-2:00PM, Seminar Hall A
Importance of Detoxification for Equine Health
Understand how gut flora effects the immune system and what you can do to make the synergy flourish naturally.
Biography
Joyce Belcher (Natural Equine Healthcare) – Joyce Belcher is a certified herbalist-formulator specializing in organic medicinal formulations for animals. She resides in York, ME and is the founder of Herbs for Life, Inc., manufacturer of the Pet Wellness Blends™ and Veterinary Botanicals™ product lines. Ms. Belcher has spent years advancing her herbal studies, mentoring with several highly-respected experts in the field of veterinary herbalism.Her areas of expertise include immune balance, the prevention and treatment of Lyme disease in dogs and horses, and custom medicinals in veterinary herbalism. In her practice, Joyce Belcher formulates herbal medicine and supplements for holistic and integrative veterinarians and educates animal owners to be proactive in caring for the health of their animals. She helps owners make informed decisions by speaking to groups through equine and canine symposia and working dog foundations and is a columnist for Dog's Naturally Magazine. She also teaches western herbs for animals to herbal apprentices at herbal schools in New England.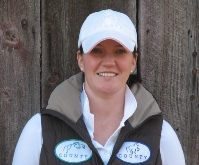 Roxanne Bowman
County Saddlery
– Saturday, 9:05 – 10:00AM, Seminar Hall B
Twelve Steps for Saddle Fit
Biography
Roxanne Bowman (Saddle Fitting) – Roxanne Bowman is a County Saddlery Agent, based in Woodbine Maryland. She has been through the extensive training course provided by the Master Saddlers Association. She is the exclusive representative for the state of Maryland. This extensive training provides Roxanne with the ability to properly balance a rider's seat, compensate for a horse's asymmetry and improve overall equine movement and performance through proper saddle fit.
Roxanne's additional credentials include: United States Hunter Jumper Association Certified Trainer, American Riding Instructor Association Certified Instructor (Level II Hunt Seat Equitation), Licensed Thoroughbred Exercise Rider, Certified Equine Massage Therapist.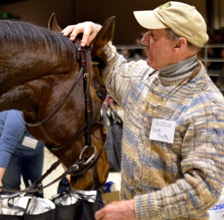 David Butts
Maryland Fund for Horses Booth B10 
– Saturday, 4:00 – 5:00PM, Seminar Hall B
Bits, Bitting & Your Horse's Mouth
This lecture will discuss how different bits work with different mouth types and different rider styles.
Biography
David Butts (Bits & Bitting) – has over 50 years of experience with horses.  He's been an equine dentist for over 25 years.  His equestrian experience also includes breaking horses he has shown jumpers, hunters & cutting horses has been a thoroughbred horse breeder and currently events ex-racehorses.

Charles de Kunffy
www.charlesdekunffy.com
– Saturday, 2:00 – 3:00PM, Seminar Hall A
The Means to Achieve the Goals of Classical Riding
– Saturday, 4:00 – 5:00PM, Center Hall Arena
Everyday Vocabulary; Gymnasticizing
– Sunday, 10:00 – 11:00AM, Seminar Hall A
The Athletic Meaning of Gymnastic Exercises
– Sunday, 12:00 – 1:00PM, Center Hall Arena
Daily Training Vocabulary
Biography
Charles de Kunffy (Dressage) – Charles de Kunffy, a member of the Austro-Hungarian nobility, was born and raised in Hungary. His parents were eminent horse breeders with derby winning racehorses. Charles started riding as a child, always under expert supervision and instruction. His riding masters were educated during the golden age of equitation between 1900-1945. His teachers were the products of the finest riding institutions of the "inter bellum." These included Vienna and Wienerneustadt in Austria, Hannover and Berlin in Germany, Pinerolo and Tordiquinto in Italy, and Hungary's Orkeny. Pal Kemery, Jeno Kosa-Reznek, Imre Bodo and Geza Hazslinsky-Krull attended these institutions, competed with great successes and mentored Charles for years in an institutional setting.
Cross-country riding, jumping and dressage were melded into one comprehensive system of training, adhering to the classical tradition of riding theory and methodology. Diversification of activities, riding skills and the ability to improve any horse were emphasized in the academic training program. Charles de Kunffy was schooled with the strictest adherence to classical training traditions based on scholarship and a profound respect for the horse. He represents the unbroken heritage of classical horsemanship handed down from generation to generation without compromise.
Charles de Kunffy's expertise and his ability to inspire and instruct his students, earned him great popularity and respect. He was welcomed in Europe, Africa, Australia, Canada and the United States by enthusiastic and appreciative audiences. He has conducted many courses, seminars and forums for instructors and judges. His work is appreciated for its scholastic depth, academic expertise, and the clarity and vigor of its delivery.
Charles de Kunffy is the author of six published books and is working on two more (one autobiographical) currently. His books are frequently quoted by other writers, referred to by colleagues, are used as college text books and in educational pamphlets. His equestrian articles are well known on many continents and were published by some of the finest equestrian magazines.Popular for his lecture/demonstration appearances, his radio and television interviews, and Charles de Kunffy has influenced a great many riders. He has contributed substantially to the popularity of classical horsemanship. His students remain grateful for the understanding of riding principles, for the acquired riding skills and for the improvement of their and their horses' lives. Regardless of a student's talent or accomplishments, Charles never refused help to any rider willing to learn. He believes that the honor of teaching the traditions of the great equestrian arts commands an instructor to perform with equal dedication and thoroughness whether teaching a beginner or coaching an Olympic gold medalist.
Welcomed in Europe, North America, Africa and Australia, Charles de Kunffy was always honored by invitations to return. Remaining interested in the current equestrian achievements, he travels to view major competitions, training and breeding centers and is well acquainted with the leading equestrian personalities of today.

Equiery Business Seminars
The Equiery, Show Program Booth Lobby
Friday, Seminar Hall B
– 1:00 – 2:00PM
Cash Flow; You Business Depends on It
Debt Collection & Lein Laws; A Panel Discussion – Moderated by The Equiery's Crystal Brumme Pickett, Publisher
Do clients or former clients make you crazy because they are slow pay or they always "forget?" This seminar will offer simple and "doable" tips which can reduce your receivables and your headaches and increase your cash flow. What if they just refuse to pay? What recourse do you have? How do "lien laws" work?
Panelists include Jane Seigler, Sean Klein, Dale Clabaugh,Elizabeth Winters & Christen Lindung
– 2:00 – 3:00PM
Payroll; Employee, Contractor, Working Student
A Panel Discussion – Moderated by The Equiery's Crystal Brumme Pickett, Publisher
Topics in this discussion will include:  When and why do you need to carry worker's comp?  Barn help and high turnover: it's just the nature of the business. Or is it? Benefits like health insurance, free boarding or other perks, pros and cons. When is a working student not a working student? When a contractor is not really a contractor but an employee; what you need to know to avoid paying potentially hundreds of thousands of dollars in fines or penalties.
Panelists include Jane Seigler, Dale Clabaugh, Elizabeth Winters, Christen Lindung, Andy Bennett & 
Kate Masterton
– 3:00 – 4:00PM
Managing Social Media; Guard Your Reputation
Real Conversation about Virtual Conversation!  Moderated by The Equiery's Crystal Brumme Pickett, Publisher and Jennifer Sponseller Webster
This is a round table discussion on social media & your business.  Whether you are new to social media, or have already successfully built your business around it, join these Maryland horse industry professionals for a fascinating, in depth conversation about effective (and ineffective) use of social media in today's digital dominated world! Love it? Hate it?
Social media is a great way to build and foster a sense of community among your clients. But it can also backfire.  Panelists will discuss their real-life challenges in determining first whether or not social media fit their business plan and second how to incorporate it in a meaningful way, and third, had to handle unintended consequences! Questions encourage.
Round Table Participants (all are encouraged to attend and ask questions!) include Steuart Pittman, Heather Theunissen, Amy Gaynor, Jane Seigler, Dale Clabaugh, Elizabeth Winters, Karen Fulton, Tracy Diamond, Andy Bennett, Ellie Trueman, Carolyn MacIntosh, Carly Easton & Helen Casteel
– 4:00 – 5:00PM
Leveraging Social Media; Market & Grow Business
Continuing the Social Media round table discussion…  Everyone says social media is the way to build a business these days. Yet you can't help but ask, "is that true? And if so, how does it actually help me make more money?"  Find out what our round table panelists have to say!
– 5:00 – 6:00PM
How to Start a Business Website
With Cass Ingles, Entice Design
You know you need one. Every legitimate business these days has to have some sort of web presence. But where to start? And how much is it going to cost? Those of us who are small business owners, we are used to boot-strapping. We don't have a pool of cash to invest in this. And you have heard horror stories from other business owners, in which they have invested thousands of dollars, and it still isn't operable. Should you ask that computer-handy nephew of yours to build a website? Before you do that, you need to attend this seminar.
– 6:00 – 7:00PM
Equine Medical Cases That Have Stumped the Experts
with Michael D. Erskine, DVM, Diplomate ABVP, Director of Virginia Tech's Marion duPont Scott Equine Medical Center
Several challenging and intriguing veterinary cases will be explored, to be followed by an open Question & Answer Session.

Biography
The Equiery (Business Seminars) – The Equiery is an independently owned and operated information and advertising publication for the Maryland equestrian community. Published 12 times a year (monthly) The Equiery is distributed, free, in tack shops and feed shops in & around Maryland. Through this publication, horsemen can find all the information they need, from services to sales, from association information to trainers, from riding programs to breeding facilities. The publication offers several free services that Marylanders have come to depend upon, month in and month including: Riding & Boarding Stables; a comprehensive listing, organized by county, featuring every stable in Maryland that offers public programs Calendar of Events; featuring hundreds of events for the current & upcoming months Hay & Straw Directory; a winter service and vital resource for farm managers featuring anyone who sells hay or straw "Out & About Maryland" monthly column which features news bits about local horse people Monthly features that explore and celebrate the diversity of horse activities within our area, including combined training, hunters & jumpers, foxhunting, dressage, horse showing, equine rescue organizations, and various breeds, plus the popular annual Stallion and Year End Awards issues.
The Equiery is primarily an advertising circular, with the most complete and comprehensive array of choices and information in the state. You will not find more information on horse businesses in Maryland available anywhere. With its easy-to-read layout and comprehensive information, barn managers and horse owners find The Equiery a "must," keeping it right by the phone as their essential reference source.

Shawn Gannon
Balanced Riding in 1 Hour booth 1220
– Saturday, 6:00 – 7:00PM, South Hall Arena
Balanced Riding in an Hour
– Sunday, 9:05 – 10:00AM, Seminar Hall A
Balanced Riding; 2 Ways to Fix Your Problems
Biography
Shawn Gannon (Balanced Riding) – took one horse ride at age 8 and the horses galloped home. He didn't ride another horse for 20 years. His next ride was at age 28 after he bought his first horse. Shawn took English riding lessons to learn how to ride and failed miserably and for the next 13 years, basically clinging to the horse by holding on. As an owner of a Dude Ranch by then, he knew he had to fix his horrible riding skills. Shawn experimented with every position he could think of and when he got in one position he knew wasn't even allowed, suddenly and without much effort he was in balance. When you're out of balance for 13 years you know when you find it! For the last 14 years he has taught what he has learned to over 5000 riders as part of their vacation package on his Dude ranch. Most of these folks were "Dudes" who had never ridden or had ridden less than 20 times. With over 80% of them in balance their first day and within minutes. After riding just a few days they were riding as though they had been riding all their lives. Shawn believes he has had a unique opportunity to see and fix beginning riders' problems. He has also helped some of the more advanced riders that have come to visit the ranch as well, so it's not just for beginners. The experienced riders had to UN-learn what they already knew. You'll find Shawn's complete Balanced Riding method will change your entire perception of riding, and after you try it, riding a horse in balance and without pain will become an everyday occurrence and lead to many happy trails for you!

Sonny Garguilo
Sonny Garguilo Natural Horsemanship booth 1207, 1208
– Friday, 2:00 – 3:00PM, Education Corral
 Starting the Young Horse; Day 1
– Saturday, 11:00 – 12:00PM, Education Corral
 Starting the Young Horse; Day 2
– Saturday, 4:00 – 5:00PM, South Hall Arena Hall Arena
  Building the Confident Horse & Rider
– Sunday, 2:00  -3:00PM, Education Corral
  Using Cavalettis in a Whole Different Way
Biography
Sonny Garguilo was born in Brooklyn, NY, the furthest place from a horse. At an early age he discovered a true love and respect for the horse. Being influenced by some of the greatest horseman such as Ray Hunt, Bill and Tom Dorrance, John and Josh Lyons, and Tommie Mack Turvey.
Sonny Garguilo spends most of his time training horses and helping to build a bridge between horse and rider. He will be the first to tell you that his greatest teacher is the horse. His ability to communicate with the horse in a gentle, non-aggressive way is what makes his training so effective and sought after.  Sonny has been a featured clinician at some of the largest expos in the U.S. such as Horse World Expo, Equine Affair and also the Mane Event in Canada.
Sonny has also been a chosen competitor in three Extreme Mustang Challenges in which trainers were given 100 days to saddle and eventually compete with that horse.  In 2012 Sonny Placed 1st out of 43 horseman, winning the trail class!  In 2013 Sonny also placed 2nd in the compulsory and placing fourth overall out of 38 horseman!
Sonny Garguilo is the only Natural Horseman in the thirty three-year history of the prestigious Hampton Classic to be invited to do an opening day demonstration, not once, but twice. Today Sonny Garguilo travels the United States as a guest speaker, demonstrator and featured clinician for some of the largest expos in the country.
Sonny also spends time holding teaching clinics to help the horse and human build a lasting relationship.  Sonny is the Author of his top selling book, "SONNYISMS, The horse Lovers Guide to Common Sense".  For three years, Sonny hosted the number one Horse talk radio show in NY, "Horsin' Around Naturally".  This past October, Sonny represented the United States in an international colt starting competition.  Given 3 hours to start a young colt under saddle and ride through an obstacle course against Glen Stewart from Canada and David Simons from Australia.
Along with his partner the "Amazin Sis", Sonny will continue to educate and inspire to make the world a better place for the horse.

Janet Geyer
Daily Dose Equine booth 1512, 1513
– Saturday, 10:00 – 11:00AM, Seminar Hall B
The Importance of Non GMO Feeds for Horses
Biography
Janet Geyer (Equine Nutrition) – Janet has a strong background in biological sciences, including food analysis and animal nutrition. In addition to working in the food industry, she has worked for companies that provide instruments that analyze feed and forage for everything from protein to color to microbes. Janet, who has ridden and trained horses for many years, owns Celebration Farm in Frederick, MD, where she offers boarding and raises award-winning sport horses. In 2006, Janet started Daily Dose Equine LLC, a feed company that offers only human-grade and organic products. She believes that approaching nutrition from a practical and balanced-nutrition standpoint, helps animal owners understand their purchases, saves money and helps animals feel their best.

Kenny Harlow
Training with Trust booth 1311, 1312
– Friday, 12:05 – 1:00PM, South Hall Arena
 Prepare Your Horse for Canter Departures & Correct Leads
– Friday, 5:00 – 6:00PM, Education Corral
 Safe Steps to Evaluate Your New Horse
– Saturday, 11:00 – 12:00PM, South Hall Arena
How to Overcome Difficult Obstacles
– Saturday, 2:00 – 3:00PM, Education Corral
 Steps to Separate Front & Back of a Horse
– Sunday, 11:00 – 12:00PM, Education Corral
 What Are Ground Manners?
– Sunday, 1:00 – 2:00PM, South Hall Arena
Speed Control; Speed Them up or Slow Them Down
Biography
Kenny Harlow (General Training, Problem Solving) – is a true horseman sharing his "Training with Trust" methods and gaining astounding results with horses and students alike. Kenny is a graduate of John Lyons' very first certification program and he has continued his education and training under top trainers in the disciplines of dressage, hunter/jumper, eventing and reining. He has been featured on national television shows including Hard Copy, and the NBC weekend Today show. Many newspapers and horse publications, such as Horse World Magazine, Equine Journal, and Chronicle of the Horse, have featured articles on Kenny's training methods. His specialty is working with problem horses and starting unbrokes. He proves that clear communication and patience is the key to solving the most difficult of problems.
Kenny resides in Cumberland VA, and continues to teach a yearlong certification program, apprenticeship programs, horses and rider training vacations, as well as traveling the east coast teaching 5 day riding clinics. Together with his new paint gelding "Justin" they continue to encourage horses and students alike to become partners through safe, effective techniques that bear results. His revamped exercises make training faster and allow a solid understanding of a firm training foundation.

Anita Howe
Anita Howe's Gaited Horsemanship
Plantation Walking Horses of MD booth 1409, 1410
– Saturday, 1:00 – 2:00PM, Education Corral
Beyond the Walk; Effective Aids for Smooth Transitions to Gait
– Saturday, 3:00 – 4:00PM, Center Hall Arena
The Naturally Gaited Horse; Smoothing Your Ride
– Sunday, 9:05 – 10:00AM, Education Corral
Bitting & Saddle Concerns for the Gaited Horse
– Sunday, 11:00AM – 12:00PM, South Hall Arena
Riding for Improved Balance & Truer Gaits
Biography
Anita Howe (Naturally Gaited Horses) – "Every gait problem has a natural solution! You too can learn to ask and receive your horse's authentic inherent easy gaits in balanced freedom and comfortable self-carriage." After growing up riding non-gaited horses, Anita Howe began training exclusively with gaited breeds more than 19 years ago seeking natural and classical training solutions to gait correction and modification; no gimmicks, no mechanics, just you and your horse working in partnership to find his authentically bred-in easy-gaits. Her passion is helping gaited riders understand how their horses need to move freely, and that natural horsemanship allows them to learn quicker how to offer us their smooth and effortless easy gaits with less stress, more comfort and overall happier horses.
Her book "Freedom to Gait" has established Anita as an acknowledged expert on natural gait biomechanics. From a background of classical horsemanship she brings a solid understanding of horse behavior and learning. This allows her to instruct riders on how to achieve success in gait correction. By establishing a willing partnership through release-based riding with consistent, purposeful aids riders can show their horse how to achieve total freedom and release in gait.
Anita has a video training series titled "Authentic Gaits of the Happy Horse", with currently released titles "The Running Walk and Intermediate Easy Gaits" and "Cantering the Gaited Horse". Anita conducts clinics across the country sharing her knowledge of biomechanics, and tools of natural horsemanship for the easy gaited horses, demonstrating and teaching proven solutions to gait problems gifting us with their authentic gaits!

Mike Jennings
Professional Horse Services LLC
– Sunday, 3:00 – 4:00PM, South Hall Arena
Ride the Ranch Horse Events

Biography
Mike Jennings (Reining, Equine Marketing) – is an AQHA approved judge for more than 34 years. He judged the AQHA Youth World Championship Show 3 times, 2012 AQHA Latin American Championships and many other shows. As an exhibitor he is a National Reining Horse Assoc. Reserve World Champion, Quarter Horse Congress Reserve Champion, AQHA Regional Champion. Mike is co-owner of an AQHA World Champion Hunter Under Saddle Stallion and an AQHA leading sire. He is also an AQHA National Director 1995 to present.
In addition to Mike's judging and competition experience, he is the most experienced purebred and show horse auction manager in the industry. He has been involved with management of more than 300 horse auctions, selling more than 50,000 horses including AQHA World Championship Show Sale, National Reined Cow Horse Sale and All American Quarter Horse Congress Sale.

Tara Jones
Pieceful Solutions booth 1223-1225
– Friday, 3:00 – 4:00PM, Education Corral
Body Balance for Horse & Rider
– Saturday, 2:00 – 3:00PM, South Hall Arena
Improve Your Barrel Runs & Better Your Times
– Sunday, 10:00 – 11:00AM, Education Corral
Transform Your Horse's Skill Level Instantly; a Few Simple Steps

Biography
Tara Jones (General Horsemanship, Problem Solving) – has trained and started horses for 10 years. Tara is a certified Kenny Harlow Trainer, has worked under many other trainers, and has traveled to Australia to assist Jose Mendez. She started her own Intensive course with 4 levels of training for students to become certified under her training methods and teaches clinics on the East Coast, specializing in the rider's body position and the horse's fine tuning to bring together the whole package. Tara has written four training manuals and is currently working on her own book on riding position due to be out in the Fall of 2012. She rides all disciplines from western trail to upper level dressage and jumping and is currently coached by 1984 Olympic alternate Kim Walnes. While Tara assisted Kenny Harlow for many years at the horse world expos, she also participated in most of his demos. She has developed her own teaching and training style since being her own. Tara has performed demos at several area horse expos for the past two years and participated in the all women's trainer challenge in Doswell, Va.

Ginger Kathrens
The Cloud Foundation booth 315
– Saturday, 12:00 – 1:00PM, Seminar Hall A
Life With Cloud; A Wild Mustang's Story
– Sunday, 12:00 – 1:00PM, Seminar Hall A
Preserving America's Wild Horses and Burros
Biography
Ginger Kathrens (Wild Horse Conservation) – Ginger Kathrens is founder and volunteer Executive Director of TCF, is an Emmy Award-winning producer, cinematographer, writer and editor as well as an award-winning author. Her documentary film-making trips have taken her to Africa, Asia, Europe, Central and South America and all over the U.S. She filmed and produced the acclaimed Cloud: Wild Stallion of the Rockies, Cloud's Legacy: The Wild Stallion Returns, and Cloud: Challenge of the Stallions for WNET's Nature series on PBS. Ginger's revealing journey with wild horses has been compared to Jane Goodall's experiences with Chimpanzees. Her documentation of Cloud represents the only continuing chronicle of a wild animal from birth in our hemisphere.
Kathrens was the co-producer and cinematographer of the two-hour Discovery Channel special, Spirits of the Rainforest, which won two Emmy Awards including one for Best Documentary. Additional projects for Discovery included The Ultimate Guide: Horses and The Ultimate Guide: Dogs. Kathrens also wrote, edited, and produced over two dozen segments of the Wild America series for PBS, and has filmed for National Geographic, Animal Planet and the BBC.
Ginger is an honor graduate of Bowling Green State University and also holds a Masters Degree in Communications from Florida State University. In 2006 she was awarded the Distinguished Alumnus Award from Bowling Green State University and was their graduation speaker in 2007. In 2009 Ginger was chosen as one of top 100 graduates of BGSU in the 100-year history of the university.
Ginger is an avid wilderness trail rider, lifetime bird watcher and lover of all things wild. She is the proud owner and co-owner of six mustangs, Flint, Sky, Trace, Sax, BJ, and Swasey.
The Cloud Foundation, is a Colorado 501(c)3 non-profit corporation, that grew out of Ginger Kathrens' knowledge and fear for not only Cloud's herd but other wild horses in the West. "I began to realize that we were losing America's wild horses," Ginger says."They are rounded up by the thousands, losing in an instant what they value most–freedom and family. I realized that even Cloud and his family were in danger."
"In Cloud's remote mountain wilderness we have a perfect opportunity to step back and watch nature call the shots. But, until we can better protect predators, a natural balance is unlikely. That is why we collaborate with BLM to limit reproduction through the field dartable, one year, reversible vaccine PZP," she states. "We continue to fight for the restoration of historic lands so that the wild horse population can grow. Range expansion is essential, if we are to preserve the genetic viability of this Spanish herd. We could lose Cloud and his herd forever, unless we continue to stand up for them now."
The non- profit Cloud Foundation is dedicated to preventing the extinction of Cloud's herd through education, media events and programming, and public involvement. The Foundation is also determined to protect other wild horse herds on public lands, especially isolated herds with unique characteristics and historical significance.

Sandy Hart-Long
FICS of Maryland booth 1317-1320
– Saturday, 9:05 – 10:00AM, Seminar Hall A
Arena Construction, Footing & Maintenance
Learn about the considerations to be taken prior to building an arena, base requirements, footing options, arena maintenance and more.
Biography
Sandy Hart-Long (Arena Solutions) – With extensive experience as a rider and judge, along with over 15 years in the footing industry, Sandy Hart Long brings a comprehensive perspective to the topic of Arena Footing. She has personally advised hundreds of clients on arena construction, footing selection, and arena maintenance, ranging from backyard enthusiasts and beginner riders to large-scale commercial facilities and Olympic champions.

Tina Marie
Star Horsemanship with Tina Marie booth 1415
– Friday, 6:00 – 7:00PM, South Hall Arena
Sneak Peek at a Canter  with Confidence Clinic
– Saturday, 10:00 -11:00AM, Education Corral
One Rein; The Power to Build Confidence
– Sunday, 2:00 – 3:00PM, Education Corral
#ColtStartingByTinaMarie; Preparing for the First Ride

Biography
Tina Marie (Natural Horsemanship/Colt Starting) – is a local trainer from Harford County who specializes in Colt Starting and Training riders of all disciplines to increase their confidence levels. By rehabilitating horses and training people with her Natural Horsemanship techniques, she helps riders of all ages communicate with their horse to gain a relationship with more control and respect. "Control equals Safety. Safety equals Confidence. Confidence equals Successful Rides!"
Colt Starting is the most crucial training a horse will ever experience in it's life. Tina Marie is one of the best trainers to take a young horse through those steps getting it started under saddle in order to achieve a safe and enjoyable partnership for life! There are never any cracks to go back and fill when Tina Marie puts a solid foundation on a young horse.
Confidence and Leadership is not transferable. Tina Marie has a special gift for teaching "people" how to communicate with their horse to become a better leader for the horse to trust while building the rider's confidence. Her Canter with Confidence Clinics can take a rider who has lost confidence from a fall or a rider who just started riding late in life from a walk/jog rider to Cantering with a Big Smile by the end of just one day.

Rob & Donna Martin
Blue Ridge Trailers – Ruckersville, VA Space G
– Saturday, 5:00 – 6:00PM, Seminar Hall A
Trailers & Tow Vehicles; Myth vs Reality
Biography
Rob & Donna Martin (Trailers & Tow Vehicles) – Rob Martin (BS, Business –Florida Atlantic University) owned and managed his family's 6 Redi-Mix Concrete and Concrete Block plants on the west coast of Florida for some 25 years. This business was sold in 1998. His experience with management, heavy equipment and construction trailers contributes to his ability to manage the Service Department at Blue Ridge Trailers.
Donna Martin, (MBA University of Pittsburgh), spent 15 years in the mortgage banking business and 13 years appraising residential real estate. Her business background and a lifetime with horses contributes to her ability to manage the corporation and the Sales Department at Blue Ridge Trailers.
In January 1999 the Martin's went to work with Shen Valley Trailers, Warrenton, VA in order to learn the trailer business. While learning, they purchased and developed the 5.5 acre site currently the home of Blue Ridge Trailers. Shen Valley Ruckersville, Virginia was opened October 2000, as a franchise operation of Shen Valley. In January 2002, the Martin's sold all of their interest in Shen Valley, changed the location name to Blue Ridge Trailers and officially opened as a sole proprietorship January 4, 2002.
Today Blue Ridge Trailers employs 9 full time employees, including 2 full time sales associates. They carry a wide variety of aluminum, aluminum skin and steel horse trailers as well as dump trailers and utility trailers. They are a Virginia State Inspection Station and their Fabrication Department welds steel and aluminum, allowing them to repair, modify and fabricate almost anything a horse owner might need or want. Rob and their other 2 Virginia State Inspectors have a combined 85 years of experience with trailers, repairs, hitches and understand what constitutes a safe and adequate tow vehicle.

Jim McDonald
Graham Equestrian Center booth 911

– Friday, 4:00 – 5:00PM, Education Corral
Basic Horse Language; What Every Rider Should Know
– Saturday, 1:00 – 2:00PM, Seminar Hall B
Basic Horse Language for the Rider; Principles & Theory
Biography
Jim McDonald (General Training) – as a life-long horse enthusiast, Jim McDonald started at the age of ten working at a local riding stable and at 12 his parents bought him his first horse. It wasn't until much later, in 1988, that he discovered what is now called Natural Horsemanship. Jim found his passion in the discovery that there was a gentle way of working with horses that also made sense to the horse. He has since spent his time studying with many great horsemen, but the horse has always remained his greatest teacher. Jim's degree in behavioral psychology with an emphasis on operant learning gives him a foundation in scientific principles that he applies to the training of horses using proven methods that are easy for both the horse and human to understand. He emphasizes balanced biomechanics and softness of communication in his riding instruction.
Jim is an American Quarter Horse Association Professional Horseman and is a certified riding instructor by both the Certified Horsemanship Association and Centered Riding, Inc. He is also an instructor on Daniel Stewart's coaching team. He has presented at international horsemanship conferences and is on the Board of Directors for the Certified Horsemanship Association.

Ken McNabb
Ken McNabb Horsemanship booth 218, 219

– Friday, 2:00 – 3:00PM, Seminar Hall A
Overcoming Fear
– Friday, 5:00 – 6:00PM, Center Hall Arena
Developing Collection Through Softness
– Saturday, 11:00 – 12:00PM, Center Hall Arena
Developing the Rollback & Spin
– Saturday, 3:00 – 4:00PM, Seminar Hall A
Read Body Language & Understand Herd Dynamics
– Sunday, 11:00 – 12:00PM, Center Hall Arena
Communicating with Hands, Seat & Legs
– Sunday, 1:00 – 2:00PM, Seminar Hall A
Purchasing Your Next Horse
Biography
Ken McNabb (Horsemanship, Ranch Riding) – A true blue American cowboy with a boyish enthusiasm for life and strong family values, Ken McNabb grew up in a traditional ranching family in the mountains of Wyoming . This modern day Roy Rogers knew from a young age that he wanted to help others gain knowledge and confidence to achieve a new level of horsemanship. Ken creates a unique environment where each horse is trained using gentle methods and the rider is coached to become their personal best. Ken's faith in Christ, along with his commitment to strong family values and patriotism, help make him the kind of speaker/trainer people enjoy.

Debi Metcalfe
Stolen Horse International/Netposse.com booth 314
– Saturday, 1:00 – 2:00PM, Seminar Hall A
Help! My Horse Disappeared; What Should I Do?
Biography
Debi Metcalfe (Stolen Horse Recovery & Prevention) – Debi Metcalfe has become one of the most recognized names in the horse industry, and for a good reason. Her accomplishments and the extensiveness of her influence are impressive. Because there was no help for her when her horse Idaho was stolen in 1997, Metcalfe started Stolen Horse International, a nonprofit organization dedicated to aiding individuals and their families who have missing horses and equipment 19 years ago. The organization has grown and is now the lost and found for all things missing in the horse industry. Her presentations appeal to horse owners everywhere who want to learn how a horse can disappear, (theft, disasters, civil matters, runaways) and how to protect, prevent and recover them when the worst happens. Drawing from her 19 years of experience of working with actual victims, she has a fresh, authentic voice that will inspire you while providing an education you never anticipated. Her message is powerful, unlike any other and inspirational. She has appeared on television and various radio programs, in newspaper and magazine articles, and addressed civic groups. She is author to the book, "Horse Theft, Been There—Done That", which has sold out of the first printing. Through the efforts of Metcalfe and the NetPosse volunteer network, not only have many horses and their owners have been reunited, but many more missing horse situations have been prevented.

Evon Montgomery
Horses 1,2,3 Riding System booth 1216

– Friday, 1:00 – 2:00PM, Education Corral
Side-Passing & Pivoting Like a Pro
– Friday, 3:00 – 4:00PM, South Hall Arena
Counting Strides, Learn to Control Your Horse's Speed
– Saturday, 12:00 – 1:00PM, Education Corral
Trust your Gut; Learn to Communicate With Your Horse
– Sunday, 3:00 – 4:00PM, Education Corral
Independent Legs & Reins for Difficult Maneuvers
Biography
Evon Montgomery (Horsemanship) – has been riding horses from an early age and training and giving lessons for 30 years. Evon is approachable and sincere in her efforts to help everyday horse owners and riders become the best they can be, no matter what their level of skill. Through years of teaching and observing how both horses and humans learn, she starts with both the horse and rider on the level that they are on, equipping, encouraging and helping them attain their goal whether it is backyard riding or riding to win.

Jennifer Moshier
The Balanced Hoof and Horse Inc. booth 411
– Friday, 1:00 – 2:00PM, Center Hall Arena
Riled Up for Ranch Horse Classes
– Saturday, 5:00 – 6:00PM, Center Hall Arena
Ready, Set, Show; Riding the Perfect Horsemanship Pattern
– Sunday, 12:00 – 1:00PM, South Hall Arena
Hunter Under Saddle vs. English Pleasure; Show Them Both
Biography
Jennifer Moshier (Western/English Performance) – Jennifer is a career horsewoman with more than 30 years of experience as a competitor, trainer, clinician and judge. During her career she has trained and shown a great variety of breeds from Arabians, Morgans, Saddlbreds and Tennessee Walking Horses to Quarter Horses, Appaloosas and Hunters. She holds judges cards with 6 different national organizations (PtHA, USEF, POAC, ABRA, GVHS, and NWHA), is an approved 4-H judge in more than 10 states (Ohio, Florida, Michigan, Indiana, Kentucky, Virginia, South Carolina, Pennsylvania, New York and the New England States) and has judged more than 500 shows ranging from 4-H and schooling hunter shows to world level competition. Jennifer holds an AAS degree in Saddlehorse Management and Production at The State University of New York at Morrisville.
As a youth, she participated for many years in 4-H and, as an adult, she has been an active supporter of this worthwhile youth organization at both the local and state levels. She serves on the Ohio State 4-H Judges Committee and aides in the development of clinics to educate youth as well as the state's 4-H judges. As a 4H Judge, she is well known in the Maryland area as a repeat judge for the Maryland State Fair 4H Horse Show. Jennifer is an internationally recognized clinician having served as a featured presenter at various expos, POA National Convention, as well as numerous clinics from day long 4H events to breed club hosted weekends. She is known for her "Show and Tell" style which is a judged show with personal critique over the PA system, as well as the "Ready Set Show" format, styled for beginner to intermediate level exhibitors in a variety of topics from showmanship to pattern classes such as equitation, horsemanship, trail, western riding and over fences classes. Between judging commitments, Jennifer coaches a select group of clients in central Ohio from 4H level to AQHA Congress Finalists.

Wendy Murdoch
Murdoch Method booth 231, 232
– Friday, 4:00 – 5:00PM, South Hall Arena
5-Minute Riding Fixes
– Friday, 6:00 – 7:00PM, Seminar Hall A
Sitting the Trot; Find Your Rhythm
– Saturday, 1:00 – 2:00PM, Center Hall Arena
Whoa! & What's a Half-Halt?
– Saturday, 5:00 – 6:00PM, Education Corral
SURE FOOT™; Comfort, Confidence & Balance
With the SURE FOOT™ Equine Stability Program your horse is his own teacher! Wendy will demonstrate how this simple, easy to use technique resolves a variety of horse problems including anxiety, difficulty standing still, poor balance, habitual lameness and much more in minutes!
– Sunday, 10:00 – 11:00AM, Center Hall Arena
5-Minute Jumping Fixes
– Sunday, 3:00 – 4:00PM, Seminar Hall A
Anatomy of a Good Seat

Biography
Wendy Murdoch (Balanced Horsemanship) – is an internationally recognized equestrian instructor and clinician for over 30 years, author of several books and DVDs, and creator of Ride Like A Natural® and the SURE FOOT Equine Stability Program™. She is one of the most skillful teachers ever encountered in any equestrian discipline. Wendy's desire to understand the function of both horse and human, curiosity and love of teaching capitalizes on the most current learning theories in order show riders how to exceed their own expectations.
In 1984, while attaining her master's degree in equine reproductive physiology Wendy suffered a severe riding accident. Her self-rehabilitation started a quest to understand and answer the question of how to ride pain free, using the body as it was designed. Wendy's uncanny ability to find and study with the best people in a variety of fields and her profound curiosity make her unique. Wendy combines her creative talents with her scientific training to break down larger concepts of riding into simple easy to do exercises for students of all ages, abilities and disciplines. Her ability to make learning enjoyable, engaging and fun through in-depth presentations both mounted and unmounted helps her students connect the dots and achieve their goals.
Her studies include apprenticeship with Sally Swift, extensive training with Linda Tellington-Jones, Dr. Joyce Harman, Jon Zahourek (Anatomy in Clay®) and Dr. Hilary Clayton. To help her guide students towards better function Wendy became a Guild Certified Feldenkrais Practitioner® and continues her study through MBS Academy and Dr. Feldenkrais' first assistant, Mia Segal. Her fascination with the mind/body connection between horse and rider has led her to explore courses outside the equine world and bring that information to her students. Her willingness to embrace new ideas led Wendy to develop the SURE FOOT Equine Stability Program, which allows horses to reprogram their own brain in order to feel more grounded, secure and confident in order to become a more willing partner. This innovative program is an extension of all the Wendy believes; we each have within us our own teacher that recognizes what is best for our own well-being. We simply need the options and opportunity to discover what we innately recognize and know.
Wendy writes articles for a wide variety of magazines and is a regular contributor to Eclectic Horseman Magazine. She is author of Simplify Your Riding and the Ride Like a Natural Part 1 – 3 DVD series, 50 Five-Minute Fixes to Improve Your Riding and 40 Five-Minute Jumping Fixes to Improve Your Riding.

Joel Nupp
Friendship Equine Dental Services LLC
– Sunday, 11:00 – 12:00PM, Seminar Hall A
Equine Dentistry Explained
Biography
Joel Nupp (Equine Dentistry) – Joel Nupp was born on a horse farm and it's there that he stayed. He has a 2 year degree in Agriculture and studied pre-veterinary at University of Maryland. Family and obligations ensued and it was not until he was 45 years old that he returned to his education via Dental school, under Dr. Raymond Hyde.
He is now in his 14th year as owner and operator of Friendship Equine Dental Services LLC. He and his wife Sheryl work together and Joel said she's his most important asset. They also have a Maryland Chapter of Cowboys For Christ, which is stationed in Texas.  They help Maryland High School Rodeo, where Joel is a board member, and they hold Cowboy Church.
"I love people", says Joel, "and my wife are at a point in our lives where we want to give back. I'm at peace in my life and like to share my story says Joel.  We float a lot of horses and after all this time I have never lost my passion.  I lectured and had a booth up until 2006 at the expo. Seems like another life ago. I've enjoyed every minute of it. We have floated some world class horses for some really prestigious people . After all this we will still travel for 1 horse.  We do a lot of volunteer work for many people and many horse rescues.  It's the people I admire as well as the horses." .

Terry Peiper
Fit Right Saddle Solutions LLC
– Friday, 3:00 – 4:00PM, Seminar Hall A
How Saddle Fit Affects Your Horse's Behavior

Biography
Terry Peiper (Saddle Ergonomics) – Terry Peiper has been "Helping Horses With Their People" in south central PA for over 30 years as an accredited Richard Shrake Resistance Free ® Trainer/Instructor and certified American Riding Instructors Association (ARIA) Instructor. She has more than 45 years horse showing experience in several disciplines ranging from 4-H, Hunters, Appaloosa breed shows, barrel racing, dressage and side-saddle, as well as several years of fox hunting, hunter paces and open show judging. You could say she has been there and done that.
Studying saddle ergonomics started out as just another way for Terry to help her students. However, it quickly took over her life when she discovered that her own horse, Easy, had a condition called kissing spine which was likely caused by many years of riding in poor fitting saddles. "I can't go back and undo what I have done, but I can spread the word about proper saddle fit to prevent other horses from needless suffering" says Terry. Recognizing the huge need for proper saddle fit, Terry joined the Saddlefit 4 Life professionals and started the FIT RIGHT SADDLE SOLUTIONS. She passionately pursues her mission to educate as many riders as possible in the south central Pennsylvania and northern Maryland area the importance of proper saddle fit, how it affects the horse's performance, behavior and ultimately horse and rider health through lectures and saddle fit evaluation/consultations.

Steuart Pittman, Jr.
Retired Racehorse Project booth S6

– Friday, 5:00 – 6:00PM, South Hall Arena
Finding the Right Horse for You
– Saturday, 10:00 – 11:00AM, Center Hall Arena
The Thoroughbred Makeover Re-Match
– Saturday, 12:00 – 1:00PM, Seminar Hall B
A Trainer's Forum
– Sunday, 2:00 – 3:00PM, Center Hall Arena
Teaching the Ex-Racehorse to Jump
Biography
Steuart Pittman, Jr (Retired Racehorse Training Project) – operates Dodon Farm Training Center in Davidsonville, Maryland, where he trains horses and riders primarily for eventing, but also for other English riding disciplines. The farm maintains a stable of 25 horses in training.
Steuart evented through the advanced and CCI*** levels, showed dressage through fourth level, spent many years in the show ring and hunt field, and is Maryland's first U.S. Eventing Association certified instructor. After having served as president of the Maryland Horse Council and as the national campaigns director for a grassroots network of community organizations, Steuart was well-prepared to launch the nonprofit Retired Racehorse Project (RRP) in 2009.
RRP organizes the annual $100,000 Thoroughbred Makeover at Kentucky Horse Park, manages a website that features horse listings, bloodline brag, how-to articles and videos, and maintains a directory of 300 farms and organizations that work with these horses. RRP is a membership organization that offers Off-Track Thoroughbred Magazine, discounts from sponsors, and other benefits.

Scott Purdum
Advantage Horsemanship booth 1309, 1310
– Friday, 1:00 – 2:00PM, South Hall Arena
Learn Ride Bitless
– Saturday, 12:00 – 1:00PM, South Hall Arena
The Next Step; Advanced Training for Every Discipline
– Sunday, 12:00 – 1:00PM, Education Corral
Keys to Succeed at a Judged Pleasure Trail Ride

Biography
Scott Purdum (General Training) – has owned, ridden, and worked around horses all his life. He started riding at age three and immediately his parents recognized his love and natural abilities towards these animals. A few months after he had been taking lessons under the guidance of his trainer Jill Price, Scott became anxious to get his own horse. After a brief search Scott picked out his first horse which his parents purchased for him. Scott began his show career at age six and has continued riding and showing hunters and pleasure horses since. He attended the University of MD for one year as a student in their Equine Management Program. He also worked as an intern with a top rated Quarter Horse trainer, Ken Adkins, in West Virginia, whom he also assisted at the AQHA Congress in Ohio. Scott has dedicated himself recently to bringing horses and people together through mutual respect and trust.

Larry Raskin


– Saturday, 5:00 – 6:00PM, Seminar Hall B
Wilderness Search & Rescue
This talk will cover what a rider should carry with them in the trailer and on the horse. It will cover what to expect if you are the person calling 911 or if you are the person for whom 911 is being called. Larry will talk about how a search is handled, and how teams are called out. He will discuss what to do if you find yourself un-horsed and what you can do to help rescuers find you. Larry will also talk about Hug-a-Tree.
Biography
Larry Raskin (Search & Rescue, Reenacting) – started re-enacting in college in 1976 as a member of Maryland Medieval Mercenary Militia doing medieval re-creation. While in college Larry joined the 7th Georgia Cavalry in 1977. In 1979 he joined the newly formed Company H, 1st U.S. Dragoons representing the United States Military. Dragoons are defined as a European military unit composed of heavily armed, mounted troops. In 1980 1st U.S. Dragoons along with 5th U.S. Cavalry started working with the National Park Service at Antietam National Battlefield as part of the Volunteer-in-Park American Civil War Living History project. This unit became the mainstay of Federal Cavalry living history impression for the National Park Service at parks such as Antietam, Harpers Ferry, Gettysburg, Manassas, Ft. McHenry, Ft. Washington, and Ft. Stevens as well as state parks in Maryland, Virginia and Pennsylvania until 2006. Members of the unit participated in two presidential inaugural parades, many Veterans Day and 4th of July parades, provided historical programs to schools, colleges and the U.S. Military. Members have worked on more than a dozen movies and documentaries. In addition to American Civil War, for the 200th anniversary of the American War of 1812, 1st U.S. Dragoons began portraying 1812 Maryland Light Dragoons. Today, Larry is president of Co. H, 1st U.S. Dragoons. In addition to portraying military units, he along with his son and daughter provide civilian impressions and demonstrations. These include talks on civilian life during and transportation including driving demonstrations.
Larry's first Search and Rescue involvement was in 1975 for the Lyon sisters. This was as part of National Capitol React. In 1976 he became a licensed amateur radio operator (WB3DAJ) and joined RACES (Radio Amateur Civil Emergency Service) which at that time was part of Civil Defense. He helped provide communications for incidents such as the Air Florida crash; numerous floods, hurricanes, and blizzards. In the summer of 2000, Larry joined TROTSAR (Trail Riders of Today Search and Rescue). This group was started as a public service by TROT. Today he is certified as a FTL (Field Team Leader) for the State of Virginia, a NASAR (National Association for Search and Rescue) SARTECH (Search and Rescue Technician) II and Mounted SARTECH III. As a member of MSAR (Maryland Search and Rescue) he holds an ASRC (Appalachian Search and Rescue Conference) FTM (Field Team Member) certification. He serves as Communications Officer for TROTSAR and Communications Advisor to MSAR. Larry is an active member of Montgomery County Maryland CERT (Citizens Emergency Response Team).

Retired Racehorse Project and
Stars of the Thoroughbred Makeover
Retired Racehorse Project booth S6

Meet some of the top horses and trainers who travelled to Kentucky for the Retired Racehorse Project's $100,000 Thoroughbred Makeover. They all began life as racehorses but have launched new careers in ten english and western riding disciplines. Each day of the expo they will showcase a different part of their extraordinary journeys. With 15,000 Thoroughbreds retiring from American racetracks each year you may find yourself inspired to train your own horse for the Thoroughbred Makeover held annually in Kentucky. Steuart Pittman of Dodon Farm Training Center will provide commentary and interview the trainers as they perform.
– Friday, 5:00 – 6:00PM, South Hall Arena
Finding the Right Horse for You
– Saturday, 10:00 – 11:00AM, Center Hall Arena
The Thoroughbred Makeover Re-Match
– Saturday, 12:00 – 1:00PM, Seminar Hall B
A Trainer's Forum
– Sunday, 2:00 – 3:00PM, Center Hall Arena
Teaching the Ex-Racehorse to Jump
Biography
Retired Racehorse Project – RRP (Racehorse Retraining) – is a charitable organization created in 2010 to facilitate placement of Thoroughbred ex-racehorses in second careers by increasing demand for them and serving the farms, organizations and individuals that transition them from racing. The organization also serves as a resource and a voice for the 150,000 owners of over 650,000 off-the-track Thoroughbreds in America. RRP programs include the $100,000 Thoroughbred Makeover, Off-Track Thoroughbred Magazine, Retired Racehorse Resource Directory, and a menu of online and live educational offerings described at RetiredRacehorseProject.org.
RRP is led by its founder, Steuart Pittman of Dodon Farm Training Center, and a board of directors from inside and outside of the racing industry. The trainers and horses participating at Horse World Expo were selected from among the most successful contestants at the 2015 Thoroughbred Makeover in Kentucky.

Dom Schramm
Schramm Equestrian
– Friday, 2:00 – 3:00PM, Center Hall Arena
Gymnastics for the Event Horse
– Friday, 4:00 – 5:00PM, Seminar Hall A
Strategies for Better Cross Country Rounds
– Saturday, 11:00 – 12:00PM, Seminar Hall A
How to Build a Training Program for Your Horse
– Saturday, 1:00 – 2:00PM, Center Hall Arena
Troubleshooting Your Jump Position
Biography
Dom Schramm (Eventing) – At 26, Australian eventing rider Dominic Schramm already has international riding experience that sets him apart from many of his peers. A dedicated and determined athlete, Schramm has demonstrated that he is prepared to do what it takes to improve his skills and fulfill his desire to reach the top of his sport.

Tom Seay
Best of American by Horseback booth 217

– Friday, 5:00 – 6:00PM, Seminar Hall A
Plan Your Dream Trail Riding Trip
– Saturday, 4:00 – 5:00PM, Seminar Hall A
Plan Your Dream Riding Vacation
– Sunday, 2:00 – 3:00PM, Seminar Hall A
Tales From the Trails; Adventures in Travel
Biography
Tom Seay (Riding Vacations & Travel) – is the Host and Executive Producer of Best of America by Horseback, which has aired on RFD-TV for ten years. Tom was the first commercial outfitter to traverse the Country in "The American Transcontinental Trail Ride" in 1995, and considers this ride one of his largest accomplishments. More recently, he led "The Mexico to Canada Trail Ride" that crossed the continent every step of the way from Mexico to Canada.
Tom has had horses since he was five years old. He has traveled America, taking people on overnight horseback vacations for nineteen years as a professional outfitter. Pursuing a longtime dream, and after a year of logistical planning, Tom successfully lead a group of horseback riders and wagons from Savannah, Georgia, on the Atlantic Ocean, to San Diego, California on the Pacific Ocean. Every step of the ride was on horseback, totaling over 3,000 miles. The trip took four and a half months. Tom was hosted by 83 towns with 256 riders participating on parts of the trip—including Mayors, Chiefs of Police and the Texas Rangers. Former President Jimmy Carter taught the group Sunday School, as the trail ride passed through Plains, Georgia. "The American Transcontinental Trail Ride" was featured on CNN and in a French TV Documentary, "The American West".
Subsequently, Tom led a group of riders to traverse the United States from the Mexican to the Canadian Border. "The Mexico to Canada Ride" hosted hundreds of riders from eight countries in addition to a representation from 42 of the U.S. States. They were welcomed in towns along the ride and participated in eight parades, numerous rodeo opening ceremonies, and were celebrated guests of many cities and towns along the route. Tom has a collection of "keys to the city" from numerous towns that hosted them.
Prior to creating Best of America by Horseback, Tom had owned three cable TV Stations during the infancy of the cable industry; and had hosted, directed and produced television programs for twelve years, specializing in outdoor programs. Combining his love for traveling with horses, and his experience in television, "The American Transcontinental Trail Ride" became an impetus for his current television series with RFD-TV. Best of America by Horseback promotes rural living, horses, history and the cowboy way of life. Tom enjoys most meeting people and speaking to groups across the country.

Samantha Stilley
Animal Connections booth 1603
– Saturday, 10:00 – 11:00AM, Seminar Hall B
Benefits of Massage & Photonic Light Therapy for Your Horse

Biography
Samantha Stilley (Equine Massage) – is a Certified Equine Sports Massage and Canine Massage Therapist. She studied Animal Science and Psychology at West Virginia University and spent many years interning with both Equine and Small Animal Veterinarians, giving her a large depth of understanding of anatomy, structures, and functions in both horses and dogs. Samantha also provides Photonic Light Therapy, assisting with a large variety of conditions from skin issues and open wounds, to chronic pain or joint problems. When not working on dogs or horses, she spends her time assisting in the instruction of the Equissage Animal Massage School and training her young Thoroughbreds in the sport of Eventing.

Sara Strauss
Days End Farm Horse Rescue booth B3
– Saturday, 3:00 – 4:00PM, Education Corral
Developing the Adoptable Horse

Biography
Sara Strauss (Horse Rescue) – In 2008, Sara joined Days End Farm Horse Rescue (DEFHR), in Howard County, Maryland, the nationally-recognized, 58-acre facility for abused and neglected horses. Having earned her B.S. in Animal Science from the University of Maryland, she came to DEFHR already an accomplished rider and trainer with a background in Dressage and Natural Horsemanship. She brought to DEFHR a wealth of knowledge using a variety of training techniques and from her experiences under several trainers.
Sara's presence was felt almost immediately at DEFHR as she works with the 50-70 horses that are under the farm's care at any given time. All horses progress well under Sara's improved program and adoption numbers have steadily increased. In early 2009, Sara broadened her experience by completing an apprenticeship with Kenny . In addition to working with Harlow, Sara has also worked with well-regarded trainers Tara Jones, Scott Purdum, David Beard, Charlie Powers, Craig Cameron, and Julio Mendoza. She continues to interact with these and other experienced trainers to ensure her professional development and the quality of DEFHR's rehabilitation program.

Kathleen J.P. Tabor, Esq.
Maryland Equine Law, LLC booth 212
– Friday, 1:00 – 2:00PM, Seminar Hall A
Horses & Legal Issues also with Jan Berlage Esq.
This is your opportunity to meet with two experienced equine attorneys and ask those questions about concerns you have as a horse owner or equine facility operator. Also to be covered will be working with an attorney, navigating the legal system, livestock liens and liability concerns.
– Saturday, 3:00 – 4:00PM, Seminar Hall B
Making Money in the Horse Industry also with Keith Wills
Is there a way to make money with horses? This is your opportunity to meet with experienced practitioners, Kathleen Tabor, Esq. and Keith Wills (Mid-Atlantic Farm Credit) for a honest discussion on the trials, tribulations and the rewards of the horse industry. Bring your questions with you!
– Sunday, 12:00 – 1:00PM, Seminar Hall B
Licensed Sables & Rescues; What You Should Know
Biography
Kathleen Tabor, Esq. (Equestrian Law) – is a solo practitioner of the Law Office of Kathleen J.P. Tabor, LLC, a general civil practice with a special focus on agricultural and equine businesses, activities and ownership. Her practice has taken her all across the State of Maryland. In addition to her legal training, Kathleen is a trained mediator and collaborative practitioner.
Kathleen is a life-member of the Maryland Horse Council and was recently elected to the Executive Committee of the Board of Directors for a two year term beginning July 2014. She also serves on the advisory board of Maryland Fund for Horses, Inc. She is a member of the Maryland Farm Bureau, the American Horse Council, American College of Equine Attorneys and the American Agricultural Law Association (to name a few). Kathleen currently serves as the Trade & Support Industries representative on the Maryland Horse Industry Board, appointed by the Governor in 2009.
Kathleen is a founding member of the Agriculture Law Section (Co-Chair) and of the Animal Law Section of the Maryland State Bar Association (MSBA). She serves as a mentor to UB Law students and to others interested in equine law and related activities.
Among other speaking venues, she is a regular speaker at the Maryland Horse World Expo. She has authored articles on equine related legal and dispute resolution issues, authored MHC's "Guide to County Zoning and Horses" and along with Jan I. Berlage is co-author of the book, Maryland Equine Law—A Legal Guide to Horse Ownership & Activities.
Kathleen has had a life-long passion for horses. She is a pleasure rider, but also enjoys driving when the opportunity arises. She held a commercial carriage license driving Percherons and Belgians in the cities of Philadelphia and Baltimore and also held a pari-mutuel teller's license with the Maryland Jockey Club prior to law school.

Regina Welsh
National Steeplechase Foundation booth 405, 406

– Sunday, 3:00 – 4:00PM, Seminar Hall B
Pony Racing 101; Flat & Steeplechase Racing for Fun

Biography
Regina Welsh (Pony Racing) – has worked in the horse industry for 20+ years. She has served as the Executive Director of the North American Pt-to-Pt Association (NAPPA) since 2000, currently serves as a National Steeplechase Foundation Board Member and is also a licensed steeplechase racehorse trainer.
Regina's career in the equine industry began in the eventing world. Coupled with foxhunting, this gave her the perfect background to produce well-balanced, good jumping racehorses. Before becoming a licensed trainer in 1999, Regina traveled nationally and internationally working as an assistant for several top steeplechase trainers. Her focus as a trainer is primarily coaching amateur jockeys and training timber horses.
Her career highlights include training Bug River to victory in the prestigious Maryland Hunt Cup in 2004 and 2006, as well as 2nd place finishes in 2005 and 2007. She was Maryland Steeplechase Association Overall Leading Trainer in 2009, has produced several leading timber horses in Maryland and has coached many young riders along the way to victory at the sanctioned levels. Her focus within NAPPA is to promote, perpetuate and preserve the sport of steeplechase racing through the involvement of amateur and young riders, as well as educating the public on the many facets of steeplechase racing.
Regina is also enjoys foxhunting with friends up and down the eastern seaboard. She is not only about racing horses, but is very involved in the world of sailboat racing. If she's not on a horse, she can be found somewhere on a boat. She also enjoys running (1/2 marathons, long distance relays, 5 and 10ks, etc), but is relieved that her racehorses have a better record than she does on her own two feet.

Nicky Wetzelberger
Days End Farm Horse Rescue booth B3
– Saturday, 11:00 – 12:00PM, Seminar Hall B
All About Horses for Kids
Biography
Nicky Wetzelberger (Youth Rider Activities) – was born on a small farm in Maryland and grew up in an animal-loving family. From a young age, she learned the importance of opening her home and her heart to animals in need. After college, she lived abroad, where she saw countless animals in distress, and set a goal of going into animal rescue when she returned to the U.S. During her time overseas, she taught at international schools and also spent time teaching children in afterschool centers. She worked as the volunteer and outreach coordinator at a humane society in Maryland before finding her way to DEFHR where she works today as the Community Outreach Director. She is passionate about being part of the solution to a problem through teaching, animal welfare and volunteerism.

Jeannie Whited
International Side-Saddle Organization booth 115
– Saturday, 9:05 -10:00AM, Education Corral
Ten Tips for Sidesaddle Success
– Sunday, 2:00 – 3:00PM, Seminar Hall B
Riding Aside; Stories, Histories & Facts

Biography
Jeannie Whited (Side Saddle Riding) – has been riding aside for over 20 years. Sidesaddle riding, far from being a thing of the past, is growing in popularity. Today's riders, men as well as women, are attracted to the sidesaddle for its history, versatility, novelty and security.
Jeannie is an International Side-Saddle Organization (ISSO) certified instructor. In 2005, she was awarded Regional Representative of the Year for her work in Northern Virginia. Her students include show-bound juniors as well as adults on the USEF A-circuit, but primarily those riding just for the joy of it. Jeannie's first loves are Hunters and Dressage, but she also learned Western and Saddleseat aside. Jeannie teaches both English and Western riders, on the flat and over fences, her specialty being beginning sidesaddle riders. While emphasizing safety for horse and rider, ISSO helps you discover the fun and art of riding aside.

Keith Wills
Farm Credit booth 524
– Saturday, 3:00 – 4:00PM, Seminar Hall B
Making Money in the Horse Industry also with Kathleen Tabor Esq.
Is there a way to make money with horses? This is your opportunity to meet with experienced practitioners, Kathleen Tabor, Esq. (Maryland Equine Law) and Keith Wills for a honest discussion on the trials, tribulations and the rewards of the horse industry. Bring your questions with you!
Biography
Keith Wills (Farm Financing) – is an account executive for MidAtlantic Farm Credit, one of the largest agricultural and rural lenders in the mid-Atlantic region. He works in MidAtlantic's Bel Air office, and focuses on loans to the equine industry. MidAtlantic Farm Credit has fifteen offices throughout central Maryland, the Eastern Shore of Delaware, Maryland and Virginia, as well as southeastern Pennsylvania.
Keith has been involved in the equine community for almost fifteen years. In November, he was appointed by Governor Robert L. Ehrlich, Jr. to the Maryland Horse Industry Board, a group created to promote the horse industry in Maryland. He is also a board member of Baltimore County Farm Bureau, the Gunpowder Valley Conservancy, and the Maryland Horse Council. He serves as treasurer of the following organizations: Baltimore County Farm Bureau Agricultural Education Foundation, Baltimore County Extension Advisory Council, and Baltimore County Agricultural Resource Center.

Brendan Wise
Brendan Wise Horsemanship booth 1313
– Friday, 12:05 – 1:00PM, Seminar Hall A
Art vs Sport; A Look at Modern Competition Dressage
– Friday, 2:00 – 3:00PM, South Hall Arena
Lateral Flexibility From Ground to Saddle
– Saturday, 5:00 – 6:00PM, South Hall Arena
Working the Tense & Evasive Horse
– Sunday, 11:00 – 12:00PM, Seminar Hall B
Diamond in the Rough; Developing the "Ordinary" Horse
– Sunday, 1:00 – 2:00PM, Education Corral
Round Pen 101 & the Start of Liberty
Biography
Brendan Wise (General Training & Working Equitation) – has been playing with horses since a young child and has always had a love for the horse greater than anything else in this world. He has devoted his life to the study and the teaching of Horsemanship in the Classical Tradition. Brendan has spent years learning from many disciplines including Natural Horsemanship, Dressage, Reining, and Racing. He has combined his experiences and successes in all of these disciplines, as well as a constant intense study of the old Masters, in order to develop his skills as a horseman.
Though still a young man, Brendan has had the honor of studying under many of the greatest mentors and teachers of our time. His desire is to share the knowledge that he has gained from his personal experiences, and the wisdom of other great horseman and horsewomen with everyone that he can, in the hopes that he may make an impact on the lives of many horses and riders. Brendan seeks to follow the wisdom and principles of the Classical Masters, handed down from teachers like Nuno, Xenophon, Baucher, La Gueriniere and Phillipe Karl. Natural Horsemanship and French Classical Dressage are at the very core of Brendan's personal horsemanship.
Brendan has a passion for the proper training and conditioning and maintaining the integrity of the horse's mind and body. Though Reining has always been a passion for Brendan, more recently his heart has fallen in love with Working Equitation. For Brendan, it is the perfect practical application of Classical Dressage at its finest. He also enjoys Working the Tense & Evasive Horse training and perfecting the art of bridleless riding. Don't miss the opportunity to watch one of the greatest young horsemen of our time. Come join us as we dance!