22nd Annual
Maryland Horse World Expo
January 19-21, 2018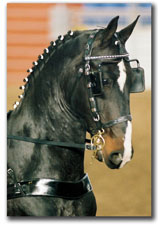 The MD Horse World Expo will bring the nation's leading equestrian clinicians and entertainers to Timonium for three days of education, entertainment and shopping.
– Hundreds of vendors selling a variety of horse products & services for all ages
– Multi-breed & multi-discipline demonstrations & competitions, Parade of Breeds, Stallion Avenue
– Non-stop seminars, shopping and entertainment
– All activities are indoors, heated & under one roof
Family Fun and Entertainment!
2017 Daily General Admission*

Adults – $10
Ages 6-12 – $5
Under 6 – Free

at the door CASH ONLY PLEASE

* all prices above include 10% admission tax
TICKETS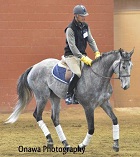 Daily Admission Tickets are available for purchase every day of Horse World Expo. For your convenience, tickets go on sale one hour before the scheduled start time each day. You may purchase admission tickets outside of the Cow Palace (cash only please) or through our website. Avoid lines at the show and purchase your tickets in advance.
We keep our admission prices at a low daily fee – sorry we do not offer discounts for multiple day passes. Your daily general admission ticket includes all activities at the Maryland Horse World Expo. There is no additional fee for seminars or demonstrations. All seating is first come, first served for Horse World Expo activities. All activities are indoors, heated and under one roof. What a great way to shed those winter blues, plan to spend the weekend with us enjoying the wonder of the horse.
NO PETS PLEASE
Although we love pets too, for the safety of the horses, riders and your pet, we do not allow pets into the Horse World Expo building, please plan accordingly.

We would like to thank the 2017 Sponsors of the Maryland Horse World Expo
Show Sponsors:
Virginia Horse Industry Board
Contributing Sponsors:
Farm Credit ˖ Farmers Cooperative Assoc.
Frey Agricultural Products ˖ HorseLoverz.com
Supporting Sponsors:
Law Office of Kathleen JP Tabor, LLC ˖ Geneva Lakes Jewelry
Silvergirl Sterling ˖ Sonny Garguilo Natural Horsemanship
Maryland Horse Industry Board ˖ Jewelry With Charm
Equipment Sponsors:
Fleenor Gate Company ˖ Emge Equine Services ˖ FICS of Maryland
Official Show Program
The Equiery
Please contact our sponsors for special pricing on some of the equipment used during the show.